Plausible. Persuasive. Purposeful your advocacy, done right:
Break free from the hours billed in terms of unproductive research and composition.
Plagiarism free content
Meeting the content standards
Limitless revisions
7+ years of experience
Let's Get Started
+1 (346) 413-8464

chat
with us to avail
25% off

100% customer satisfaction

250+ Customers in 100+ countries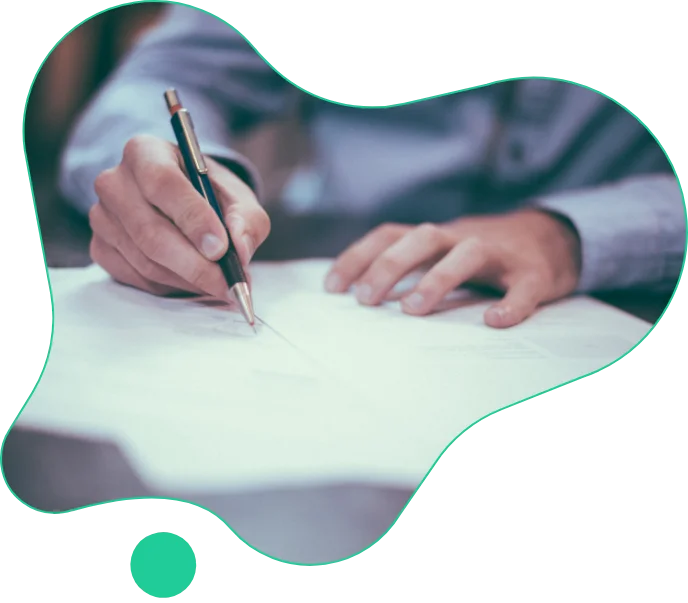 The biggest asset in legal writing: the brevity of expression:
It is the best of both artistry and wisdom. Our experts are skilled in weaving the specifics, actualities, and stats into the fabric of legal notions and ideas—the effective way to communicate the legal standards to your audience.
Let's Get Started
Why choose us
Making it easier for the reader to understand the thread that binds the legal structure of your organisation together.
Qualified teams and legal experts
Unparalleled quality
Error and plagiarism-free
Customer satisfaction
Faster turnaround
Guaranteed refund
What Our Clients Say About Us
Client satisfaction is our pride and top focus as well. When a client provides us positive feedback, it makes us motivated to help more people reach their goals.
Mark John
We have been in the customer service industry for quite some time, our daily job requires us to develop a lot of content quickly. All Writing Pro has helped us always and won us over with their blogs time and again. Thank you for your continuous support.
Business Head
John Messi
I branched out to a new business and was after getting my website live. The only remaining thing was content. When I found All Writing Pro I was amazed by looking at their portfolio. I thought of giving them a try, and have never regretted since. My website looks and reads perfect
Businessman
Eric Tom
I deal with thousands of shades every day both in store and online. I needed unique and catchy product descriptions for every type and subtype of glasses in my store. All Writing Pro were the first and last ones I approached. And I intend to stand by my word. They do an amazing job every time I add a new collection.
Spectacle Store owner
Charlie Leo
Most of the kids nowadays are on tablets and smartphones. My kids have been asking me for a long time for this. Someone even recommended All Writing Pro. We are now signed up for a whole year and the kids love their books. Sorry E-books. My bad. Keep up the good work.
High School principal
George Thomas
A press release every now and then is an absolute necessity for my product oriented company I currently work at. I seriously would have been lost without All Writing Pro's Support
Manager
Alexander James
I only know good writing when I see one. I am unfortunately so bad at it. All Writing Pro has been a great support for my website as well as business. I have gotten my content written from them so many times. And they do well each and every time.
Cooking Business owner
Your personalised legal document is just a call away:
An intuitive appeal, compelling composition, convicting assertion and building the confidence of organisation—it is the legal standpoint of your business.
Research-based drafting:
A great legal writing is the one with non-tangential and audience-targeted facts to build a business rapport—the approach to follow.
SEO-based copy:
A great legal writing is the one with rightly placed keywords in to make your legal copy and website rank higher on SERP—the purpose to meet.
Confidentiality:
A great legal writing is the one that guarantees the client with complete security of provided sensitive information—the promise to fulfil.
Niche-oriented:
A great legal writing is the one that is weaved with relevant information and tonality required for each niche industry—the speciality to ensure.
Context-focused:
A great legal writing is the one that keeps the audience engaged while ensuring the non-elusiveness of perspective—the effort to focus on.
Composition:
A great legal writing is the one that is free of tangential comments, shaping the right craft for your business—the target to succeed in.
Reach new heights with professionally produced & curated content!
Save yourself the stress and time spent on training and hiring independent contractors. Join forces with our experts to connect with your intended audience in no time!
Let's start writing with us
Biggest Christmas Offer

50% Off